Music is a vital part of the Liturgy and is a symbol of unity in our parish community. We are ministers who share the faith and who serve the community, expressing the love of God and neighbors through music. W
e are committed to proclaim the Word of God through music. We aim to inspire, encourage, equip and promote the full, active participation of the assembly by means of acclamations, responses, psalmody, antiphons and songs as well as by actions and gestures. Through music, we aim to deepen and intensify our parish's experience of liturgical prayer.
All are welcome and are highly encouraged to join our ministry!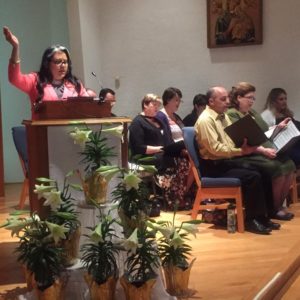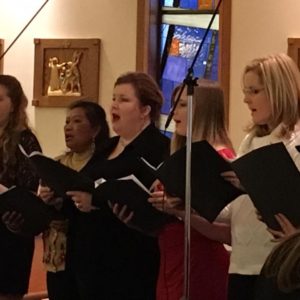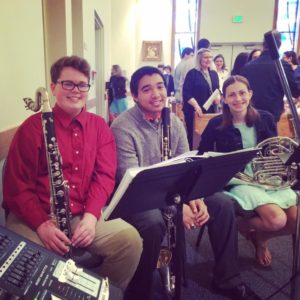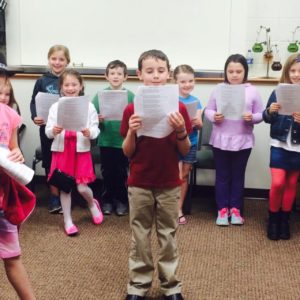 FAMILY CHOIR
The Family Choir is geared towards families (all ages welcome) who would like to sing together! This choir will rehearse weekly and will sing at Mass ONCE a month, alternating between the 5:00 PM and 9:00 AM Masses. The family choir will also sing for Diversity Masses, Christmas, and Easter. Teens and adults in this choir will also have the opportunity to "drop-in" and sing at other Masses when able.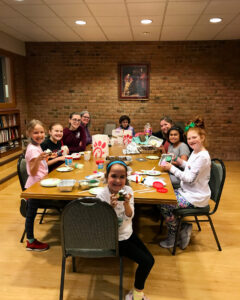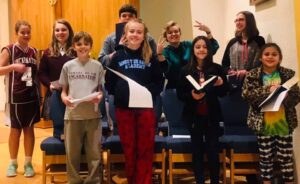 JOYFUL NOISE: SEASONAL CHOIR
Teen ensemble members spend the first 15-20 minutes of rehearsal socializing, getting to know one another and participating in team building activities. Teen Choir members rehearse music for 45 minutes for upcoming liturgies, learning two and three part harmonies and adding various instruments to our music.
YOUNG ADULT CHOIR
The Young Adult Choir sings ONCE a month at the 11:15 AM Mass, as well as for special Masses throughout the year. This choir is for those who have strong experience in singing SATB choral parts. Singers will be learning parts individually at home (practice tracks will be sent out monthly) and will rehearse 30 minutes prior to Mass, when scheduled.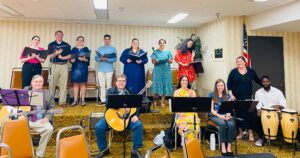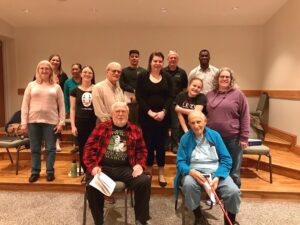 ADULT CHOIR
The adult choir and instrumentalists enjoy meeting weekly to learn music for weekend liturgies. No experience is necessary to join this ensemble! We will give you the tools necessary to learn how to read music. This ensemble also enjoys spending time together in fellowship. All are welcome!
CANTORS
Cantors lead the assembly in song.
Scheduling and rehearsals are arranged with the Music Director.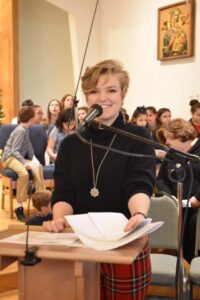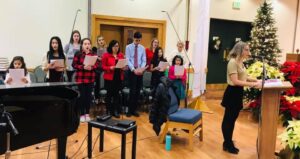 INSTRUMENTALISTS
Accompany the assembly's song.
Scheduling and rehearsals are arranged with the Music Director.