Strategic Goal:
To create opportunities and inspire others
to express the Joy of the Gospel,
build/deepen small Christian communities,
work for peace and social justice.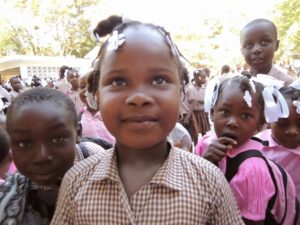 LOVE YOUR NEIGHBOR AS YOURSELF
Outreach allows the parish community to provide its time, treasure, and talent in assisting our brothers and sisters who face challenges as a result of economic and social conditions. Through our actions, advocacy, and prayer we seek to improve their lives and remove the barriers that prevent equality and justice in our society.
For details about our outreach ministries, refer to the pull-down menu. for Bear Witness.
For I was hungry and you gave me food,
I was thirsty and you gave me drink,
a stranger and you welcomed me,
naked and you clothed me,
ill and you cared for me,
in prison and you visited me.'
Then the righteous will answer him and say,
'Lord, when did we see you hungry and feed you, or thirsty and give you drink?
When did we see you a stranger and welcome you, or naked and clothe you?
When did we see you ill or in prison, and visit you?'
And the king will say to them in reply,
'Amen, I say to you, whatever you did for one of these least brothers of mine, you did for me.'
OUTREACH OPPORTUNITIES DURING COVID-19
Food & Supplies Collections

– Drop off at Our Lady of the Fields, 1070 Cecil Ave., Millersville
Next collection is

Friday, July 17

by 11:30am for CANNED GOODS and TOILETRIES only.
Thank you for your continued support. Suffering is widespread in this difficult time, particularly among the poor and unsheltered. If you are able, please continue to support our efforts to reach out to those in need and keep praying every day. We will continue to provide food donations and supplies to the Franciscan Center, Our Daily Bread, and St. Vincent de Paul's Grocery Bag program.
*NOTE: Drop off your items at the rear kitchen door behind the building, near the picnic pavilion.
If you would like to financially donate to one of the charities, please visit their websites: