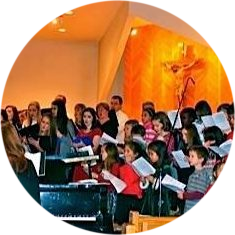 Music is an essential part of offering the finest praise we can to our God. Open to all with musical ability: those who like to sing, play instruments, or are able to assist with set-up and break down of equipment or other support activities. For more information, contact: Katie Jenkins, Music Director.
CANTORS
Lead the assembly in song. Scheduling and rehearsals as arranged with Katie.
ADULT CHOIR & INSTRUMENTS
Rehearse THURSDAYS from 7:00-8:00 PM in the Church.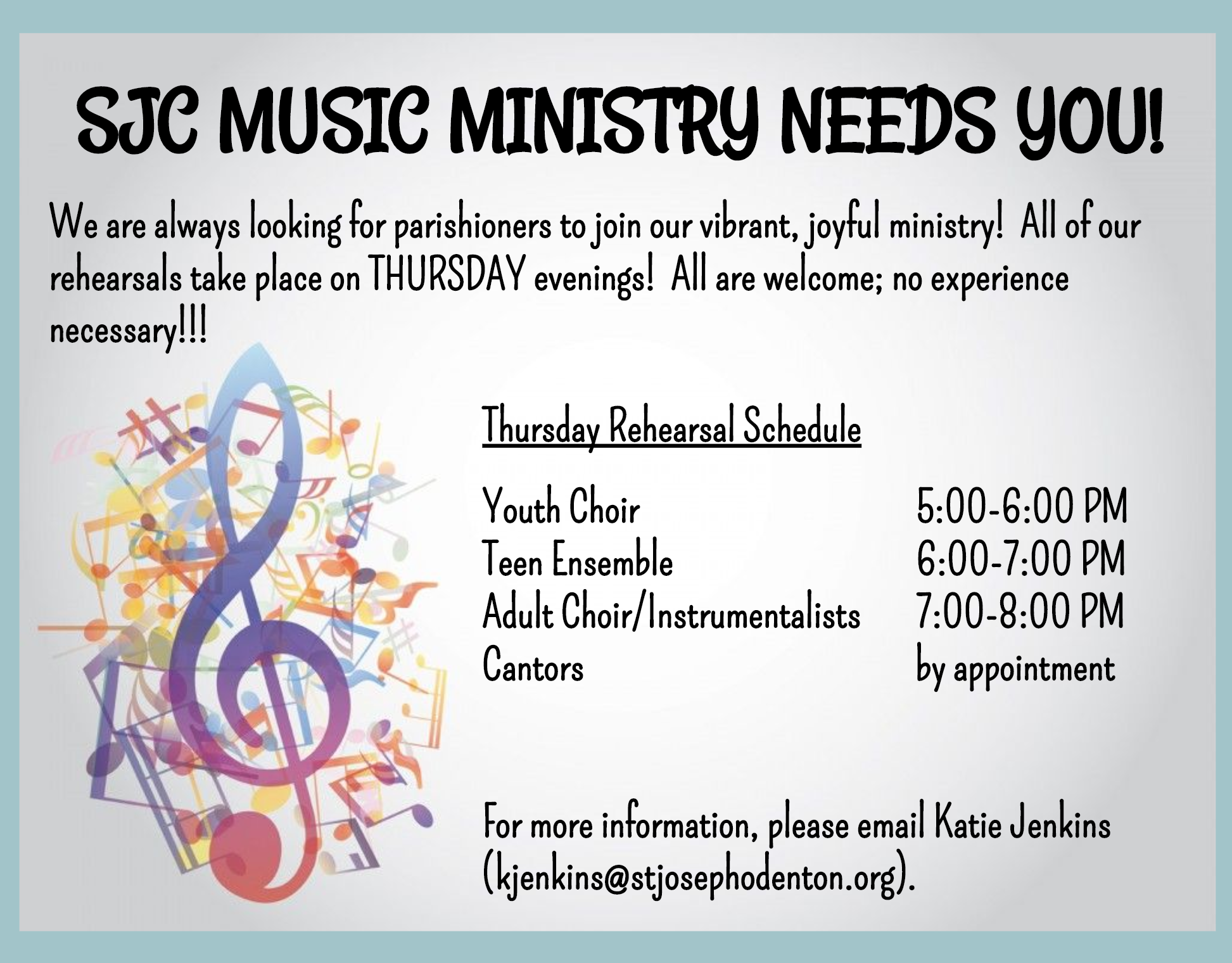 TEEN CHOIR & INSTRUMENTALISTS
5th – 12th Grades. Rehearse THURSDAYS from 6-7 PM in the Music Box.
Teen choir members spend the first 15-20 minutes of rehearsal socializing and getting to know one another, and will participate in team building activities. Choir members may bring a device (iPhone, iPad, or tablet) to use during the first portion of rehearsal. They will be introduced on online music portals which will allow them to create their own music, play music games and virtual instruments. These technology devices will also be used to learn more about sacred/liturgical music and various composers. Teen Choir members will rehearse music for 45 minutes for upcoming liturgies, learning two and three part harmonies and adding percussion instruments to our music.
The Teen Choir sings twice a month for weekend liturgies (schedule TBD) and for Christmas Eve, Easter Sunday, Pentecost, Confirmation, First Eucharist and other special liturgies as needed.
YOUTH CHOIR
Kindergarten – 4th Grade. Rehearses THURSDAYS from 5-6 pm in the Music Box.
Youth Choir members will enjoy spending the first 30 minutes of rehearsal playing music/sports games together and learning how to work as a team. STEAM (Science, Technology, Engineering, Arts, Math) activities will also be incorporated into this portion of rehearsal, which the kids really enjoy! Choir members will rehearse music for upcoming liturgies for the last 30 minutes of rehearsal. During this time, we will really be focusing on learning how to read music from hymnals and octavos.
Our Youth Choir sings twice a month for weekend liturgies (schedule TBD) and for Chirstmas Eve (4 PM), Easter Sunday (11:15 AM), Pentecost Sunday (11:15 AM), and for other special liturgies, as needed.
"JOYFUL NOISE"
2-5 year olds. Rehearse SUNDAYS at 12:45-1:15 PM in the Music Box.
Our youngest choir members will have a ton of fun learning the basics of music (steady beat, simple rhythms, how to play percussion instruments, movement songs, etc.) while learning some traditional songs and hymns for our Christmas, Easter, and Pentecost liturgies. This is the PERFECT choir for the younger children in our parish to join, especially if this is their first time singing in a group.
Joyful Noise choir members will only sing three times throughout the year: Christmas Eve (4 PM), Easter Sunday (11:15 AM) and Pentecost Sunday (11:15 AM).
Always refer to the parish calendar for the latest schedule and seasonal changes.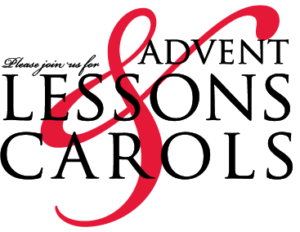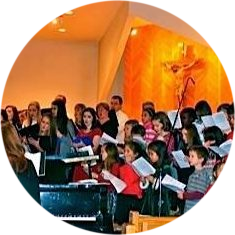 Lessons & Carols
Our annual Advent Lessons & Carols is usually held on the third Sunday of Advent with a small reception in the Hall afterwards.