Music is a vital part of the Liturgy and is a symbol of unity in our parish community. We are ministers who share the faith and who serve the community, expressing the love of God and neighbors through music. W
e are committed to proclaim the Word of God through music. We aim to inspire, encourage, equip and promote the full, active participation of the assembly by means of acclamations, responses, psalmody, antiphons and songs as well as by actions and gestures. Through music, we aim to deepen and intensify our parish's experience of liturgical prayer.
All are welcome and are highly encouraged to join our ministry!
For more information about any of our music ministry groups, contact Katie Jenkins, Music Director.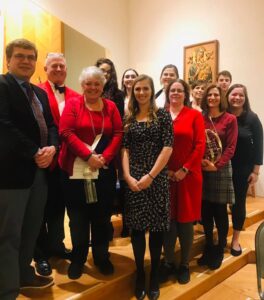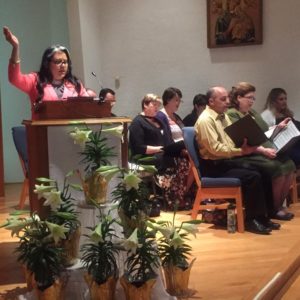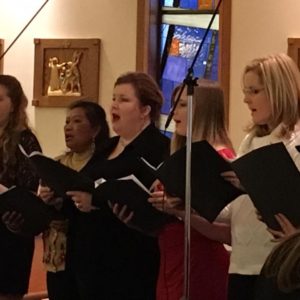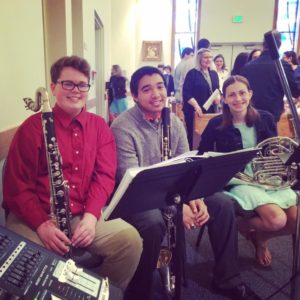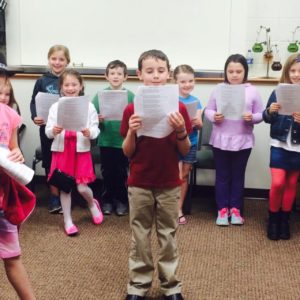 YOUTH CHOIR
Youth Choir members will enjoy spending the first 30 minutes of rehearsal playing music/sports games together and learning how to work as a team. STEAM (Science, Technology, Engineering, Arts, Math) activities will also be incorporated into this portion of rehearsal, which the kids really enjoy! Choir members rehearse music for upcoming liturgies for the last 30 minutes of rehearsal. During this time, we will focus on learning how to read music from hymnals and octavos.
Rehearse THURSDAYS from 4-5 pm in the Church.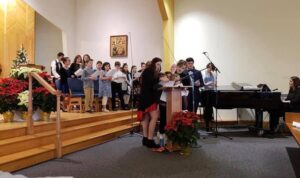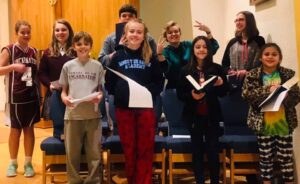 TEEN CHOIR & INSTRUMENTALISTS
Teen choir members spend the first 15-20 minutes of rehearsal socializing and getting to know one another, and will participate in team building activities. Choir members may bring a device (iPhone, iPad, or tablet) to use during the first portion of rehearsal. They will be introduced on online music portals which will allow them to create their own music, play music games and virtual instruments. These technology devices will also be used to learn more about sacred/liturgical music and various composers. Teen Choir members will rehearse music for 45 minutes for upcoming liturgies, learning two and three part harmonies and adding percussion instruments to our music.
Rehearse THURSDAYS from 5-6 PM in the Church.
ADULT CHOIR & INSTRUMENTS
The adult choir and instrumentalists enjoy meeting weekly to learn music for weekend liturgies. No experience is necessary to join this ensemble! We will give you the tools necessary to learn how to read music. This ensemble also enjoys spending time together in fellowship. All are welcome!
Rehearse THURSDAYS from 7- 8 PM in the Church.
CANTORS
Lead the assembly in song.
Scheduling and rehearsals are arranged with Katie.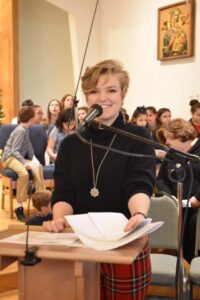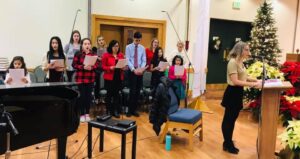 INSTRUMENTALISTS
Accompany the assembly's song.
Scheduling and rehearsals are arranged with Katie.