MIDDLE SCHOOL YOUTH MINISTRY
St. Catherine of Siena said "When you are who you are called to be you will set the world ablaze!" Our Blaze Middle School Youth Ministry offers opportunities throughout the year for youth in Grades 6-8 to meet other middle schoolers, get involved in outreach, and have fun in a safe and spiritually enriched environment.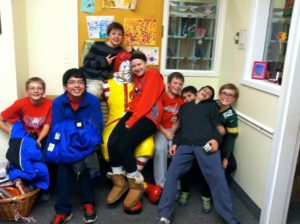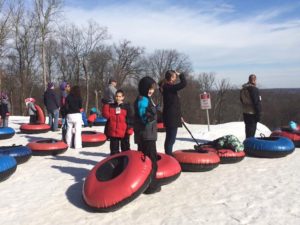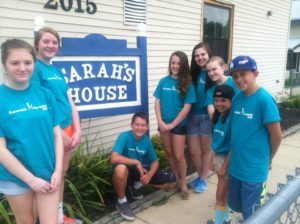 Get Involved & Register
We ask that all teens participating in Blaze register by downloading and completing the form below. Registration helps us keep current contact and basic emergency information on file.
Parent Chaperones
All parents wishing to help out with Blaze, including chaperoning events or helping drive teens to an event, must comply with the Archdiocese policies for Child Protection. More information about the policies and the required forms can be found on our website under
.
Upcoming Events
Our goal is to provide at least one social and one service opportunity each month for our middle schoolers (Grades 6-8), whether attending a Catholic or non-Catholic school. Be sure to check the weekly bulletin and this website regularly for the most up to date information. Click below for the calendar of planned events.
MIDDLE SCHOOL TGIYF SOCIAL
Friday, Feb. 7, 7:00-8:30 PM Youth Room
Our monthly THANK GOD IT'S YOUTH FRIDAY is held on the first Friday of the month. Come and have fun with fellow middle schoolers from your parish.
AHOH WINTER RELIEF HELP
Arundel House of Hope (AHOH) is an ecumenical organization that provides emergency, transitional, permanent affordable housing and support services for the poor and homeless in Anne Arundel County. St Joseph's Catholic Church operates a Winter Relief shelter as one of over sixty churches under the sponsorship of the AHOH. St.Joseph's shelter week will run February 10-17, 2020. We expect to house about 30 homeless men during that week.
The High School Youth Group has been asked to help with the following:
Help set up the shelter from 11:15 AM to 1:15 PM on Sunday, February 9, 2020. We need strong bodies to help move furniture and items to/from the upstairs old church and the Youth Room.
Help tear down and clean up the Youth Room from 6:45-8 PM on Monday, February 17, 2020.
Donate bottled water for the week.
Please sign up below to help out!
Contact Us
Any questions about the Blaze ministry or upcoming events can be emailed to
Michele Dougherty
, Director.