HIGH SCHOOL YOUTH MINISTRY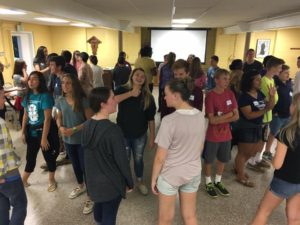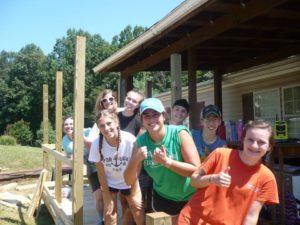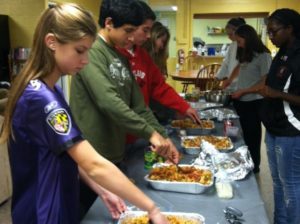 The goals of our High School Youth Ministry are to:
Empower young people to live as disciples of Jesus Christ in our world today;
Draw young people to responsible participation in the life, mission, and work of the faith community; and
Foster the personal and spiritual growth of each young person.
Opportunities for socials, catechesis, teen discussions and/or outreach activities are scheduled at various days and times each month. We ask that all teens participating register by downloading and completing the form below. Registration helps us keep current contact and basic emergency information on file.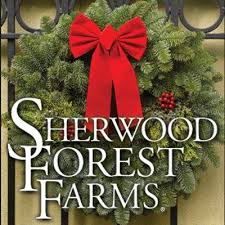 WREATH FUNDRAISER
We are once again selling beautiful wreaths and evergreens to raise funds for this summer's work camp trip. You may order items for pick-up after Masses the weekend of Dec. 7-8 or select direct ship items sent to your home or your recipients' home (shipped after Thanksgiving). They make great Christmas gifts! You can pick up forms from the lobby or download one from the website. WE MUST RECEIVE YOUR ORDER AND PAYMENT BY NOV. 3. Since we cannot hold our annual Christmas Craft Fair this year due to the construction, we appreciate extra support for the wreath sale fundraiser this year. THANK YOU!
Click on the wreath picture to download an order form.
Parent Chaperones
All parents wishing to help out, including chaperoning events or helping drive teens to an event, must comply with the Archdiocese policies for Child Protection. More information about the policies and the required forms can be found on our website under Child Protection.
Upcoming Events
High School Youth Group Calendar
YOUTH NIGHTS

– Sundays, 6:30-8:00 PM Youth Room
FOOD-FUN-FAITH
Nov. 3: Game Night & Hot Cocoa
You are welcome to bring your favorite game to play. Come enjoy fellowship and hot coco.
Nov. 17: Friendsgiving (Time extended to 8:30 PM)
Let's get together and give thanks for the great friendships and youth community we have here at St. Joseph with a "Friendsgiving." We will provide the turkey. Please bring a dish to share. Sign up below to give us an idea of how many people to expect and let us know what you will be bringing.
Dec. 8: Youth Night Activity TBA
Dec. 22: Advent/Christmas Party
Bring a snack or Christmas Cookies to share and a "white elephant" gift (value >$10) for gift exchange.
2020 Dates: Activities as announced – Check the bulletin!
Jan. 12 & 26, Feb. 2, Mar. 8, Apr. 5 & Apr. 19, and May 3
High School Faith Formation – PreConfirmation Class
"Called to be Catholic" Exploring the Catholic Faith Sundays, 10:10-11:10 AM Youth Room
This course is required as a continuing religious education class for all high schoolers wishing to prepare for the Sacrament of Confirmation in the Spring that do not attend a religious education class at a Catholic high school. You must be registered in advance for the class. Please contact
Michele Dougherty
to register.
Dec. 8, 15 & 22 Jan. 5, 12, & 26 Feb. 2 & 9