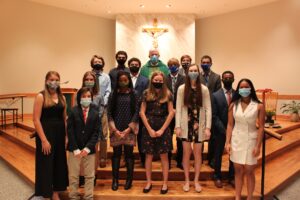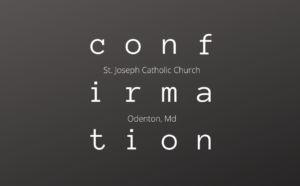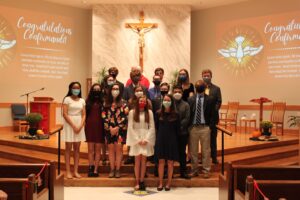 We are very happy to announce that registration is now open!
Please read below for important information about the 2021 Confirmation program.
Important Information
Registration will be done online by completing the form below.
Registration will end on February 15, 2021. All forms AND Fees need to be submitted prior to the end of the registration period.
The program will consist of 11 sessions and a retreat between February and November. There will be a break coinciding with the summer break for schools. All sessions will be done online for the first half of the program. An assessment will be made about the second half, at a later time.
The preparation begins with an Orientation session on Sunday, February 21 at 11am via Zoom. Parents and Candidates are expected to attend.
Important information about the program and sponsors will be discussed at that time. The zoom link will be sent in a separate email.
Please do not ask an individual to be your child's sponsor until after you hear the sponsor information presented at the Orientation session.
Who Can Participate in the Confirmation Program?
The process we follow reflects the guidelines of the Archdiocese of Baltimore. Youth are eligible to prepare for Confirmation if:
-they have completed 8th grade;
-they attended religious education classes the last two years, whether in the parish Faith Formation program or in a Catholic school;
-they attend on-going formation during high school, whether as part of the parish youth ministry program or by attending a Catholic school (waived for 2021);
-they participate in weekly Mass;
-they have been baptized, received first Eucharist, and have prepared for and received the sacrament of Reconciliation (also known as Penance or Confession);
-they desire to grow in faith and seek Confirmation of their own free will; and
-they understand that Confirmation demands an ongoing response to be nurtured in life-long spiritual formation.
High school youth who were baptized Catholic but have not kept up in their religious education formation, should contact Brian Ten Eyck, Faith Formation Coordinator, to discuss the possible paths for completing their initiation into the Catholic Church.
If you have any questions, please let me know. I can be reached at: BRIAN TEN EYCK.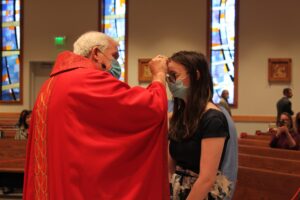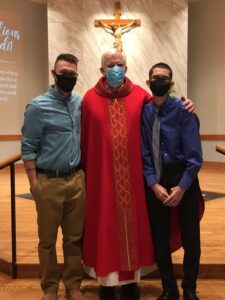 Any adults who have been baptized and made First Eucharist, but not Confirmation, and wish to complete their initiation into the Catholic faith should contact FR. JIM KIESEL to discuss the next steps.