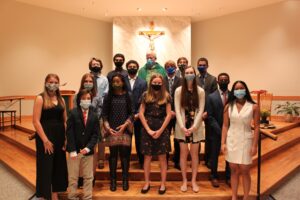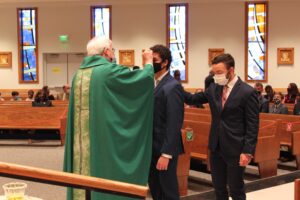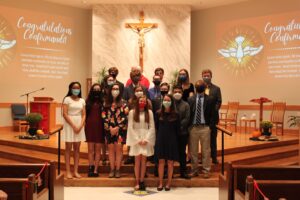 We offer enrollment for the preparation for Confirmation to all high school youth who have completed grade eight and have participated in appropriate faith formation or Catholic schooling. Youth are eligible to prepare for Confirmation if:
They have completed 8th grade.

They attended faith formation last year, whether in a parish program or in a Catholic school.

They continue in their faith formation during high school.

They participate in weekly Mass.

They have been baptized and have received first Eucharist and the sacrament of Reconciliation.

They desire to grow in faith and seek Confirmation of their own freewill.

They understand that Confirmation demands an ongoing response to be nurtured in life-long spiritual formation.
Registration forms for the next Confirmation prep group in 2021 will be available soon! Any questions about the Confirmation process
, please contact

BRIAN TEN EYCK

.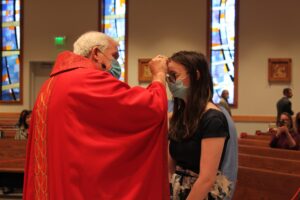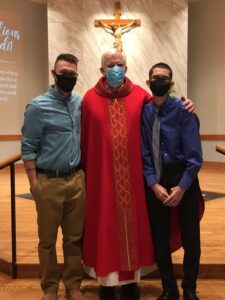 Any adults who have been baptized and made First Eucharist, but not Confirmation, and wish to complete their initiation into the Catholic faith should contact FR. JIM KIESEL to discuss the next steps.