In keeping with Pope Francis' global campaign, "Share the Journey," calling Catholics to respond to the world-wide migrant and refugee crisis, The St. Joseph Immigration Assistance Ministry (IAM) offers a welcome to immigrants and refugees in our community. Along with fellowship and prayer, the IAM offers guidance and support to those who have recently journeyed to our country by helping them connect with and obtain needed assistance from available services, resources, and agencies.
The IAM is looking for volunteers willing to "share the journey." Roles for volunteers include:
Outreach/Hospitality-connect with immigrant communities to offer welcome, fellowship, and assistance;
Translate-facilitate communication with, and access to services for non-English speakers;
Guidance/Advocacy-guide and assist those in need in identifying and obtaining needed assistance;
Transportation-provide transportation to appointments and services; and
Mentor-longer term relationship of support and guidance.
Immigration Outreach Team,
joancorcoranlaw@gmail.com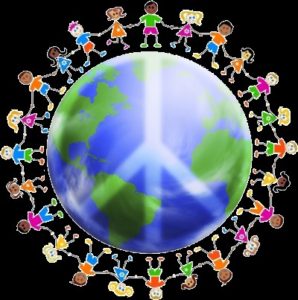 BEAR WITNESS: Volunteers Needed on the First Friday of Each Month to Help Feed Families in Need!!!!!
On the first Friday of each month the Immigration Assistance Ministry (IAM) at St. Joseph fields a team of volunteers to sort and bag donated food for distribution to needy immigrant families (unfortunately, up to 33 families) supported by the Our Lady of Guadalupe Ministry in Annapolis.
The food is sorted and bagged in the basement of the historic Carroll House located on the grounds of St. Mary's Roman Catholic Church, 109 Duke of Gloucester St., Annapolis. We gather at about 1:30 PM, and the food sorting and bagging usually takes 2-3 hours, depending on the number of people helping out. Parking is available in the St. Mary's School Parking lot behind the Carrol House.
Please contact Joan Corcoran at joancorcoranlaw@gmail.com or 410-451-2815 to sign up to volunteer.