MIDDLE SCHOOL YOUTH MINISTRY
St. Catherine of Siena said "When you are who you are called to be you will set the world ablaze!" Our Blaze Middle School Youth Ministry offers opportunities throughout the year for youth in Grades 6-8 to meet other middle schoolers, get involved in outreach, and have fun in a safe and spiritually enriched environment.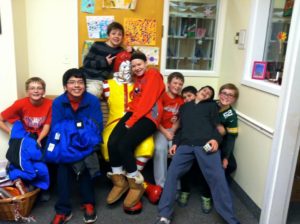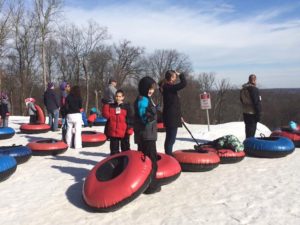 Get Involved & Register
We ask that all teens participating in Blaze register by downloading and completing the form below. Registration helps us keep current contact and basic emergency information on file.
Parent Chaperones
All parents wishing to help out with Blaze, including chaperoning events or helping drive teens to an event, must comply with the Archdiocese policies for Child Protection. More information about the policies and the required forms can be found on our website under
.
Upcoming Events
Be sure to check the weekly bulletin and this website regularly for the most up to date information. Click below for the calendar of planned events.
ASSEMBLE TOILETRY GIFT BAGS FOR THE HOMELESS
Sunday, Jan. 7, 2018 from 1-2:30 PM Youth Room
Come help prepare toiletry bags for the homeless.
THANK GOD IT'S YOUTH FRIDAY (TGIYF)
Sunday, Jan. 26, 2018 from 7-8:30 PM Youth Room
Come have some fun with our parish middle school family!
PREPARE YOUTH ROOM FOR WINTER RELIEF
Sunday, Jan. 28, 2018 from 11:15 AM – 12:15 PM
The BLAZE middle school ministry is also invited to help the high school group in donating cases of water and helping prepare the Youth Room for our Winter Relief guests. See the information under High School for more information.
SNOW TUBING AT BOULDER RIDGE
Saturday, Feb. 10, 2018 from 8 AM-4 PM
Save the date and reserve your snow tube by
MONDAY, FEB. 5, 2018.
Cost is $32 per person. Pack your lunch or bring money for the concession stand. We will meet in the St. Joseph parking lot and depart at 8:00 AM for Boulder Ridge! We will be snow tubing from 10 AM – Noon. After tubing we will head over to the Grotto at Mount St. Mary's University to pray the outdoor Stations of the Cross. We should finish up and arrive back at St. Joseph's around 4 PM.
RSVP by signing up on the SignUp Genius page by clicking the button.
Sign Up Genius
Contact Us
Any questions about the Blaze ministry or upcoming events can be emailed to
Michele Dougherty
.