MIDDLE SCHOOL YOUTH MINISTRY
St. Catherine of Siena said "When you are who you are called to be you will set the world ablaze!" Our Blaze Middle School Youth Ministry offers opportunities throughout the year for youth in Grades 6-8 to meet other middle schoolers, get involved in outreach, and have fun in a safe and spiritually enriched environment.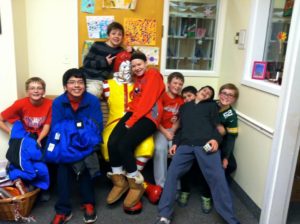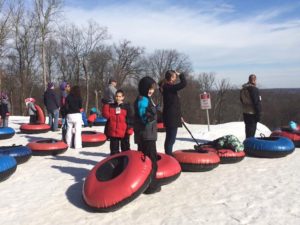 Get Involved & Register
We ask that all teens participating in Blaze register by downloading and completing the form below. Registration helps us keep current contact and basic emergency information on file.
Parent Chaperones
All parents wishing to help out with Blaze, including chaperoning events or helping drive teens to an event, must comply with the Archdiocese policies for Child Protection. More information about the policies and the required forms can be found on our website under
.
Upcoming Events
Our goal is to provide at least one social and one service opportunity each month for our middle schoolers (Grades 6-8), whether attending a Catholic or non-Catholic school. Be sure to check the weekly bulletin and this website regularly for the most up to date information. Click below for the calendar of planned events.
THANK GOD IT'S YOUTH FRIDAY (TGIYF)
Friday, April 5, 2019 from 7-8:30 PM Youth Room. Come join your parish friends for social time and an Advent activity!
RISE UP! MIDDLE SCHOOL DAY
May 4, 2019 from 1-8 PM at Mount St. Joseph High School
Register by April 21, 2019
Rise Up is a special day just for middle school students. Gather with young people from all over the archdiocese for games, inflatable attractions, Chik-fil-A dinner, inspiring talks, music, service and Mass. To sign up, please return the permission form, code of behavior form, and $20 fee to Michele Dougherty no later than April 21, 2019 (Easter). Adults that can help drive/chaperone, please indicate so on your child's permission form.
SUMMER MADNESS – REGISTRATION IS NOW OPEN!
Aug. 12-16, 2019, 8:00 am–4:30 pm (M-TH), Hershey (F)
Our Parish will be participating with middle schoolers from other parishes in Anne Arundel County for a week of service and fun activities. Our Lady of the Fields will be our "home base" for the week. Mornings are spent doing service at various locations and afternoons doing a fun group activity. The week concludes with an entire day at Hershey Park on Friday. The cost is $200 and is limited to 15 participants from each parish. Spots are filled on a first-come, first served basis. Click below for the information packet with details and the registration form.
Contact Us
Any questions about the Blaze ministry or upcoming events can be emailed to
Michele Dougherty
.