MIDDLE SCHOOL YOUTH MINISTRY
St. Catherine of Siena said "When you are who you are called to be you will set the world ablaze!" Our Blaze Middle School Youth Ministry offers opportunities throughout the year for youth in Grades 6-8 to meet other middle schoolers, get involved in outreach, and have fun in a safe and spiritually enriched environment.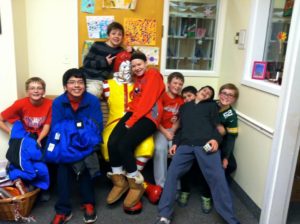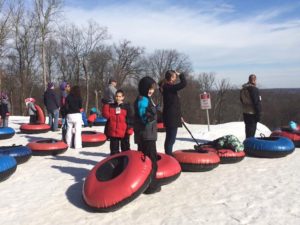 Get Involved & Register
We ask that all teens participating in Blaze register by downloading and completing the form below. Registration helps us keep current contact and basic emergency information on file.
Parent Chaperones
All parents wishing to help out with Blaze, including chaperoning events or helping drive teens to an event, must comply with the Archdiocese policies for Child Protection. More information about the policies and the required forms can be found on our website under
.
Upcoming Events
Be sure to check the weekly bulletin and this website regularly for the most up to date information. Click below for the calendar of planned events.
BLAZE Middle School Youth Ministry Kick-Off
Friday, September 14, 2018 from 7:00-8:30 PM in the Youth Room
Please complete a BLAZE registration form to be kept on our email list and to have current emergency contact information on file during events. Let us know you are coming and RSVP using the link below!
Help with the Haiti Spaghetti Dinner
Saturday, September 29, 2018 at 6 PM in Corrgian Hall
The annual Spaghetti Dinner to celebrate our Sister Parish relationship with St. Peter's of Poteau will be held Saturday Sept 29th. Help is needed with set up, serving, and clean up the day of the event. To sign up to help, please use the link below:
MIDDLE SCHOOL BOWLING NIGHT
Friday, Oct. 5th from 6:30-9 PM at Greenway Bowl-Odenton
Come out for our annual bowling night with our neighboring parishes! Cost is $20 and includes bowling, shoe rental, pizza and drinks. Please RSVP and download a permission form by clicking below.
Payment and permission form must be received by Ms. Dougherty by September 30.
Contact Us
Any questions about the Blaze ministry or upcoming events can be emailed to
Michele Dougherty
.