Last updated AUGUST 16, 2020
We are open for Mass! All Masses will be held in the Church and will be live-streamed. Weekday Masses are held Monday-Thursday in the Church. Refer to our WELCOME BACK page for details on safety precautions and changes to liturgy.

We are utilizing the ticketing system EVENTBRITE as a means to comply with building capacity limits and to avoid having to turn away people seeking to attend Mass. Please sign up for a Mass and time with the number in your group. You will be asked by an usher to show your ticket by either bringing a print out confirmation or showing the usher your ticket on your mobile device. Tickets are not required at this time for weekday Mass.

Enter through the front doors of the Church for Mass

. Follow the instruction for exiting.

The doors closest to the parish office will

be locked before, during, and after all Masses.
Masks must be worn at all times.

Please read and comply with all signs and observe floor markings and physical distancing in the building. Ushers will assist you and to ensure the guidelines are followed. For a list of safety and physical distance requirements while visiting the parish

CLICK HERE

. People are asked to take their temperature before coming to campus for Mass. If you are experiencing any symptoms, including fever, cough, and/or shortness of breath, do not come to the parish until you are healthy.
Archbishop Lori extended his dispensation of the faithful from the obligation to attend Sunday Mass through the entirety of Phase II. Parishioners who are still uncomfortable gathering for Mass, whether due to age, medical conditions, or just general uneasiness should refrain from coming to the parish. We will continue to live-stream the Mass to ensure these faithful may maintain a spiritual connection with their local church.

Please refer to the LIVE-STREAM page for schedule.

The

Sacrament of Reconciliation is available on

Saturdays from 3:30-4:30 PM in the

Pastoral Suite.

Enter/Exit through Parish Office Doors only.
The parish office is closed to the public. To contact a staff member remotely, please visit the OUR STAFF page.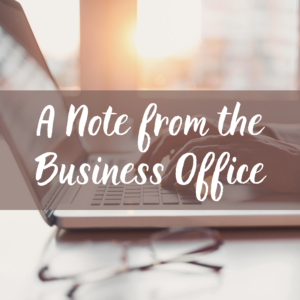 We would like to thank our parishioners who have been able to continue their offering by using their envelopes or Online Giving. We have had several inquiries from parishioners wondering if they should mail in their envelopes. Please send your envelopes to the parish office, 1283 Odenton Rd., Odenton, MD 21113 or take this opportunity to sign up for ONLINE GIVING.