Pope Francis has called us to Evangelization. Archbishop Lori has called us to be Missionary Disciples. We, as a parish community, have been called for mission to Build, Belong, Believe and Bear Witness. Father Jim and the Pastoral Council have called all parishioners to find their place in this mission!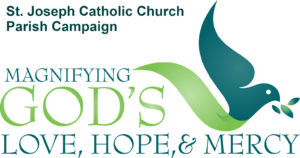 Campaign Status
As of August 12, 2018, We have exceeded our initial goal of 1.2 million dollars. We have pledge commitments and cash gifts to date totaling $1,420,140.00. We need all pledges to be fulfilled. We need the financial support to keep the project going through all three planned phases!
To make a gift by check, download and complete the pledge form below and mail into the parish office.
For gifts via Debit or Credit Card, visit the Online Giving page: