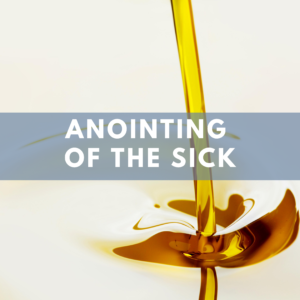 Asking for the healing touch of Christ through this sacrament is not only for those who are at the point of death but for all those who are seriously ill, regardless of age.
Parishioners are also encouraged to make contact with a parish priest prior to admission to the hospital for reception of the Sacrament of the Sick and to discuss spiritual care during their time of illness.
Certain precautions are taken during the anointing and restrictions may be in place for hospitals and nursing homes. If a member of your family is actively dying, please CONTACT FR. JIM for confession and anointing.