Our parish has many upcoming gatherings, services and events for our members. Please refer to the calendar on the Home page to find out about upcoming services, meetings, and other church related information. This page will provide more information on events. Please also refer to our
weekly bulletin
for the latest news and events.
Please
contact us
to get more information about any of these upcoming events or if you wish to add an item to our schedule.

WEDNESDAY NIGHT BINGO
Join us each Wednesday night at BINGO in Corrigan Hall for some great camaraderie, fun, and chances to WIN, WIN, WIN! Doors open at 6:00 PM, paper sales begin at 6:30 PM, and games start at 7:15 PM. Delicious munchies from the kitchen are available from 6:30 to 9 pm. Admission starts at only $10!!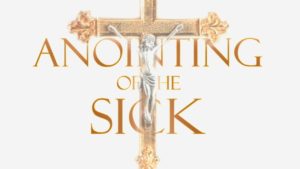 WORLD DAY OF THE SICK
We welcome anyone with a physical or mental illness to join us in prayer and for anointing on Saturday, February 10, 2018 at the 5 PM Mass.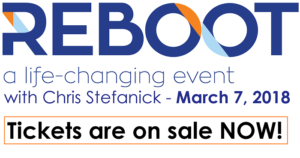 REBOOT! LIVE! FEATURING CHRIS STEFANICK
Our Lady of the Fields, St. John the Evangelist, St. Andrew by the Bay, and St. Philip Neri parishes will host Reboot! Live! on Wednesday, March 7th from 7–9:30 pm at Archbishop Spalding High School in Severn.
God didn't create us to just get by. He created us to live life to the full. Get ready to take your life to a new level – practically and spiritually. This is your chance to rediscover God and rediscover the life you were made for. Reboot! Live! is a fun, inspiring and practical event, presented by internationally-known speaker Chris Stefanick, which will help you apply the beauty and genius of the Gospel to every aspect of your life. This program is for all ages, 12 and up, from teens to grandparents. There will be no area of your life untouched by this remarkable opportunity.
Tickets are $22. To purchase tickets, visit https://reallifecatholic-hfjzq.formstack.com/forms/severn_md..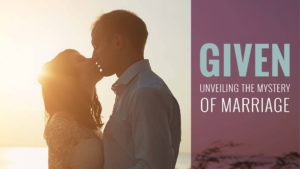 GIVEN: Unveiling the Meaning of Marriage
Engaging Speakers. Energizing Music. Real Conversations.
For dating, married, and engaged couples
February 10, 2018 from 9:30 AM-2:30 PM at St. Joseph Cockeysville
MARDI GRAS PANCAKE SUPPER
Tuesday, Feb. 13, 2018, 5-7 PM Corrigan Hall
The youth group is sponsoring a family pancake supper on "Fat Tuesday" from 5-7 PM in Corrigan Hall: fellowship, fun, pancakes, bacon/sausage, and sweet treats on the last evening before Lent. Tickets are $5 per person (kids under 4 eat FREE; max $20 per family). Tickets can be purchased after Masses beginning Jan. 27/28 thru Feb.10/11.
LENTEN FISH FRYS!
Fridays, 5-7 PM Corrigan Hall – Feb. 16, 23, March 2, 9, 16, & 23
Come join the St. Joseph community for some great food and fellowship! 10% of all proceeds will be donated to Catholic Relief Services Operation Rice Bowl. Remaining proceeds benefit the youth group work camp trip.
If you would like to help work at our Fish Frys, please visit the link below:
To view the menu and prices, click below: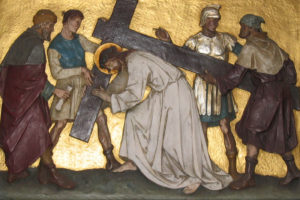 STATIONS OF THE CROSS
Join us to pray the Stations of the Cross every Friday night during Lent. A children-friendly, family version is offered at 5:30 PM and traditional version offered at 7 PM in the Church.