Our parish has many upcoming gatherings, services and events for our members. Please refer to the calendar on the Home page to find out about upcoming services, meetings, and other church related information. This page will provide more information on events. Please also refer to our
weekly bulletin
for the latest news and events.
Please
contact us
to get more information about any of these upcoming events or if you wish to add an item to our schedule.

WEDNESDAY NIGHT BINGO
Join us each Wednesday night at BINGO in Corrigan Hall for some great camaraderie, fun, and chances to WIN, WIN, WIN! Doors open at 6:00 PM, paper sales begin at 6:30 PM, and "Early Birds" start at 7:15 PM. Delicious munchies from the kitchen are available from 6:30 to 9 pm. Admission starts at only $10!!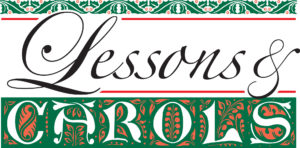 LESSONS AND CAROLS
Sunday, December 17, 2018, 3 PM
"Emmanuel: God With Us"
Join us on Sunday, December 17 at 3:00 pm for an evening of scripture and song to help prepare ourselves for Christmas! The Lessons and Carols service tradition dates back to the late 19th century. In this Advent service, we listen to scripture readings which recount the Fall, the promise of a Messiah, the Incarnation and the Great Commission to preach the Good News. Each scripture reading is followed by a carol or other song that reflects the message of the lesson.

The St. Joseph Parish Music Ministry will lead us in song during this prayer
service – come sing and pray with us as we prepare to welcome the Christ
Child into our lives! Light refreshments will be served after the Lessons and
Carols service in Corrigan Hall. Please join us for this powerful, prayerful event.