Our parish has many upcoming gatherings, services and events for our members. Please refer to the calendar on the Home page to find out about upcoming services, meetings, and other church related information. This page will provide more information on events. Please also refer to our
weekly bulletin
for the latest news and events.
Please
contact us
to get more information about any of these upcoming events or if you wish to add an item to our schedule.

WEDNESDAY NIGHT BINGO
Join us Wednesday nights for BINGO in Corrigan Hall for some great camaraderie, fun, and chances to WIN, WIN, WIN! Doors open at 6:00 PM, paper sales begin at 6:30 PM, and games start at 7:15 PM. Munchies from the kitchen are available from 6:30 to 9 pm. Admission starts at only $10!!
Can you help out at BINGO? We could always use new friendly faces to help either on the BINGO floor or in the kitchen. To volunteer to help, click below: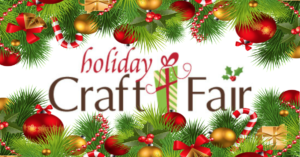 ANNUAL CHRISTMAS CRAFT FAIR
Our vendor spaces are currently SOLD OUT! If you would like to be put on the waiting/cancellation list, please email mdougherty@stjosephodenton.org.
Vendors, reserve your space now for our December 1, 2018 Craft Fair!
Vendor applications and more information can be downloaded below!
HOLIDAY WREATH FUNDRAISER
We are once again selling beautiful wreaths and other evergreens to raise funds for this summer's youth group workcamp trip. Items can be ordered for pick-up at our December 1st Craft Fair or can be mailed directly to your home or your recipients' home (shipped after Thanksgiving). They make great Christmas gifts! Click below for an order form
.
ORDERS MUST BE RECEIVED BY NOV. 1st.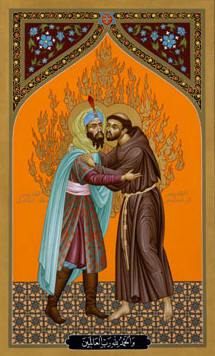 INTER-PARISH LECTURE & DISCUSSION
Join your fellow area Catholics in this adult spiritual enrichment lecture and discussion series presented by Imam Mohamad Bashar Arafat (President of the Civilizations Exchange & Cooperation Foundation) & Reverend William A. Au (Pastor of the Shrine of the Sacred Heart, Baltimore). The schedule will be:
October 24, 2018, 7 – 8:30 pm "The Saint and the Sultan: The Invitation to a Transformative Encounter" St. Elizabeth Ann Seton, Crofton, MD
November 15, 2018, 7 – 8:30 pm "The Saint and the Sultan: Taking Back Our Human Faces" St. Joseph Parish, Odenton, MD
February 21, 2019, 7 – 8:30 pm "The Saint and the Sultan: The Spiritual Challenge: To Be Healers of the World" Our Lady of the Fields, Millersville, MD
"The Saint and the Sultan" refers to the historic initiative that took place in 1219 by Saint Francis of Assisi in Italy, who traveled in the midst of the Fifth Crusade, to meet with the Sultan of Egypt, Malik al-Kamil, a nephew of the great Muslim warrior Saladin. The ability of Islam and Christianity to contribute to the healing and peace of the world lies not in their ability to manipulate political, economic or diplomatic power, but in their ability to lead people into the experience of a transforming vision that allowed a Muslim ruler and a Christian saint to envision their world and the relationships of their peoples in a radically new way.