HIGH SCHOOL YOUTH MINISTRY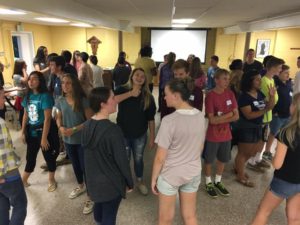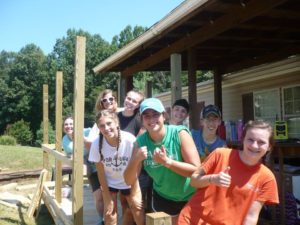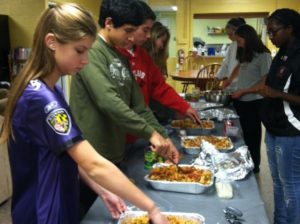 The goals of our High School Youth Ministry are to:
Empower young people to live as disciples of Jesus Christ in our world today;
Draw young people to responsible participation in the life, mission, and work of the faith community; and
Foster the personal and spiritual growth of each young person.
Opportunities for socials, catechesis, teen discussions and/or outreach activities are scheduled at various days and times each month. We ask that all teens participating register by downloading and completing the form below. Registration helps us keep current contact and basic emergency information on file.
Parent Chaperones
All parents wishing to help out, including chaperoning events or helping drive teens to an event, must comply with the Archdiocese policies for Child Protection. More information about the policies and the required forms can be found on our website under Child Protection.
Upcoming Events
High School Youth Group Calendar
UPCOMING YOUTH NIGHTS
Most Sundays, 6:30-8:00 PM Youth Room
Come join us for a brief faith discussion followed by social time and hospitality.
April 22: OFF-No gathering (1st Communion weekend)
April 29: Faith Topic "We adore"
May 6: Faith Topic TBD
May 13: OFF-No gathering (Mother's Day)
May 20: MOVIE NIGHT!
SERVE DINNER AT RMcDH
Friday, May 4, 4-8 PM Ronald McDonald House
Come help prepare and serve dinner to the guests of Ronald McDonald House in Baltimore. Space is limited to 8 teens and one adult additional adult chaperone. Permission form required and $20 donation for meal costs appreciated. To sign up, please click below:
CATHOLIC HEART WORK CAMP
June 24-29, 2018 to Dover, DE
Contact Us
Any questions about the Blaze ministry or upcoming events can be emailed to
Michele Dougherty
.